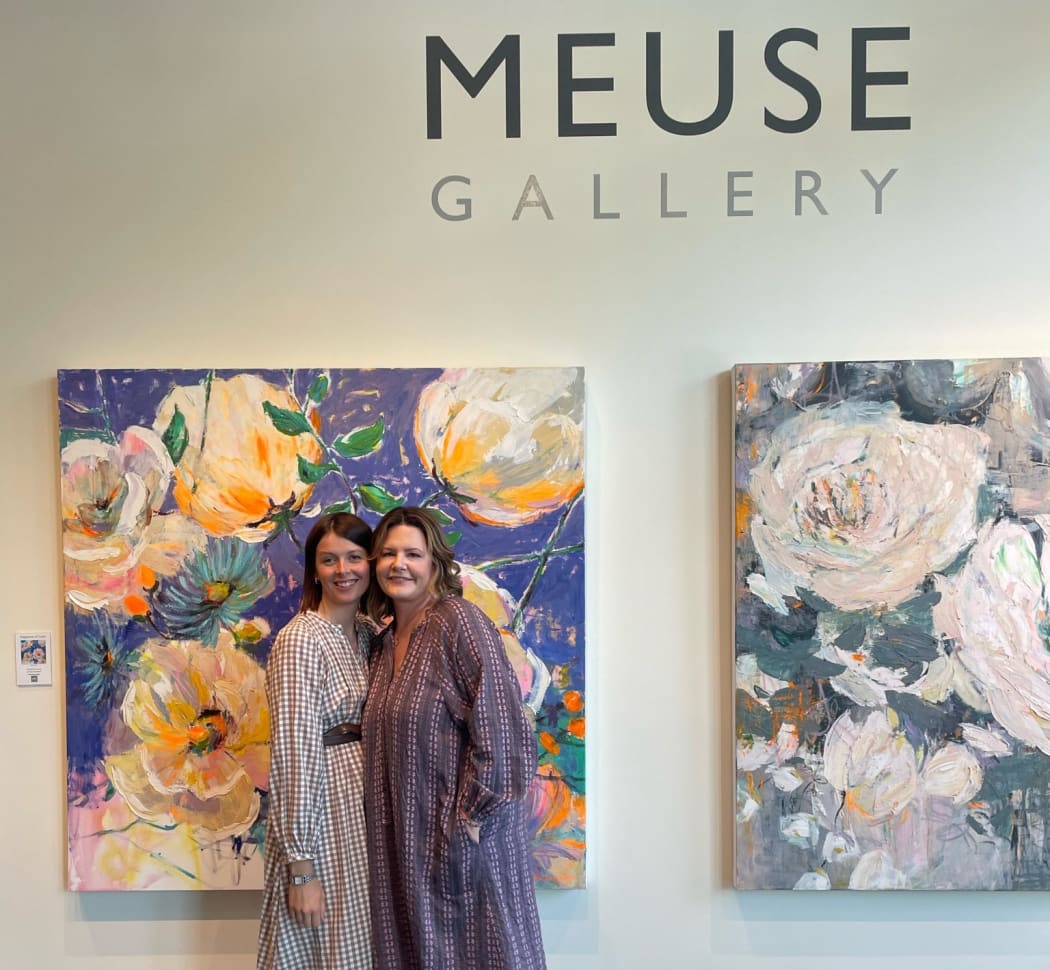 June 11, 2022 - The doors of MEUSE Gallery opened to welcome the community of Northern California to its latest exhibition. Large and beautiful paintings of flowers lined the walls with grace and turned the gallery into a blossoming field.
A native of Jacksonville Beach, FL, Amy Donaldson has exhibited internationally from London to New York. She has attained a signature style embodying both immediacy and freshness, achieved by fusing crushed, natural pigments with oil paint, applied in a freely expressive manner. Her paintings burst with joy and the bright light of the heavenly realm.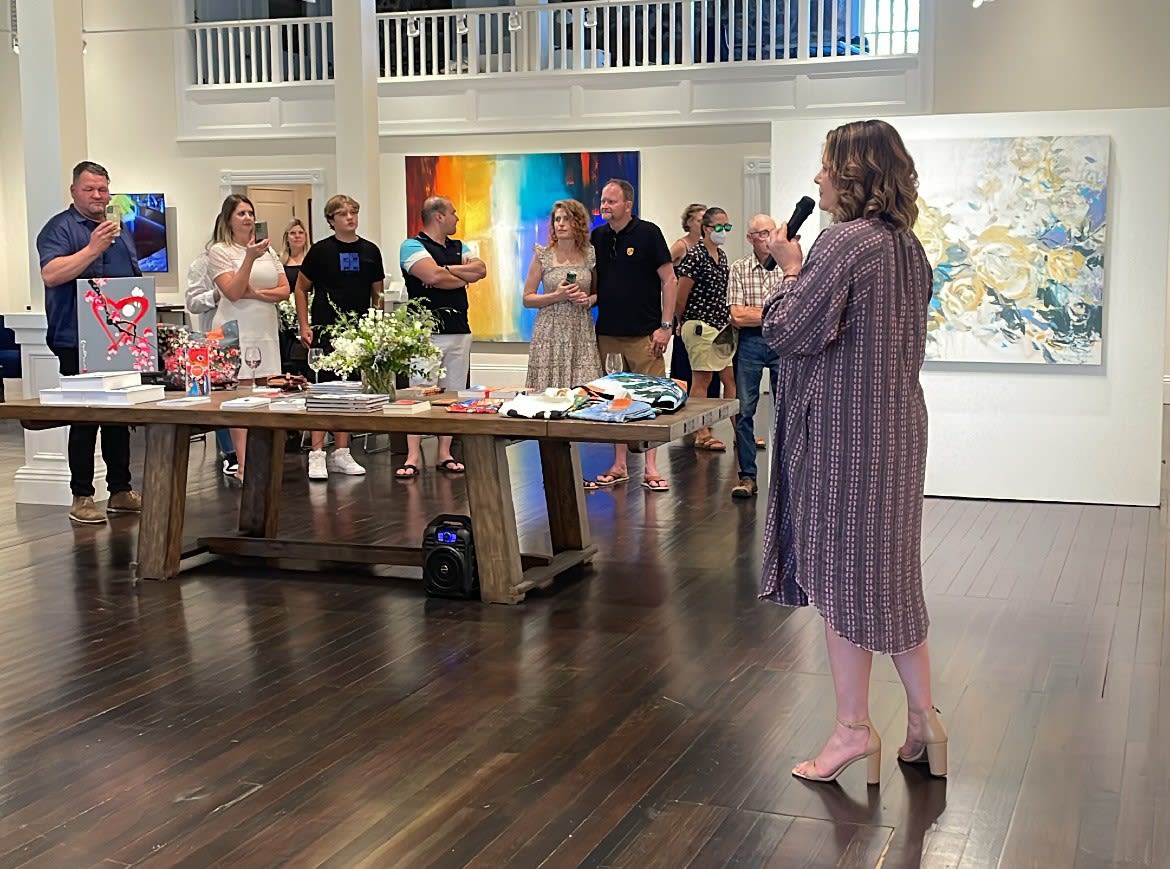 Amy Donaldson talking about her inspiration
MEUSE Gallery, St Helena, CA
Crowds of friends and family gathered to view the many different flowers and joined Amy on a journey into her garden. Living Garden brings new and never before seen pieces by the artist that feature a new twist on her signature style. From roses to peonies, there was no shortage of bouquets for everyone to enjoy.
"I am inspired by the changing seasons and blooming of wild flowers on the hills around where we live and in my own garden. It brings joy to my soul to create these works and present them to you as an inspiration of the living garden that is all around us and that as with the blooming wildflowers, there is a new season upon us!"
- Amy Donaldson
Living Garden Entrance and Reception
MEUSE Gallery, St Helena, CA


MEUSE Gallery wants to thank you for attending the Living Garden Opening reception. If you'd like to see a 360* view of the exhibition, click
HERE
.